BECK Antiques & Jewellery PRESENTS
Step into the world of classic terror at Beck Horror Museum, located within Beck Antiques & Jewellery Inc. at West Edmonton Mall. Immerse yourself in the thrills and chills of 1950s Horror Movies with life-like displays of iconic monsters such as Frankenstein, Dracula, and The Wolfman. Don't miss this chance to see these classic characters come to life and experience a blast from the past. Visit Beck Horror Museum today!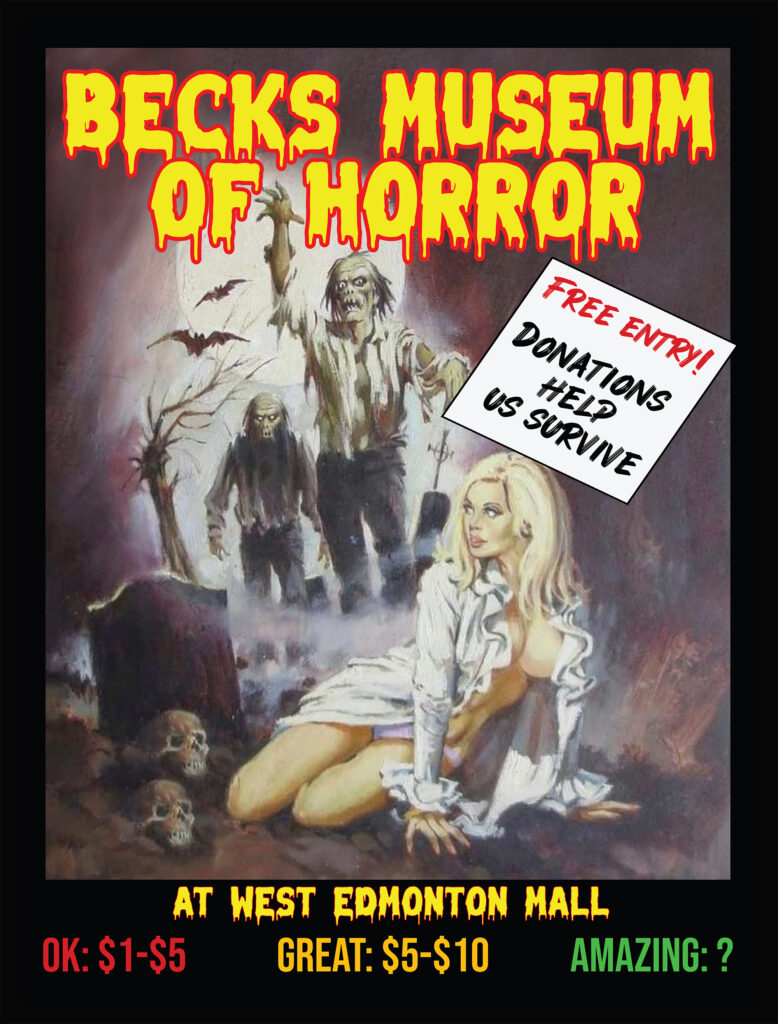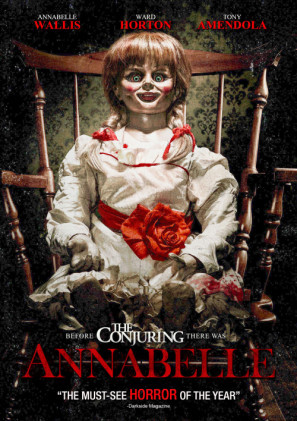 "Are you ready to face your fears? Come witness the creepy and notorious haunted doll, Annabelle, at our museum. With a rich history and spine-chilling story, Annabelle has become an iconic figure in the world of horror movies. Discover the history of this creepy doll and the events that inspired the hit movie series. Don't miss this opportunity to get up close and personal with the haunted Annabelle. Visit us now for a truly unforgettable experience."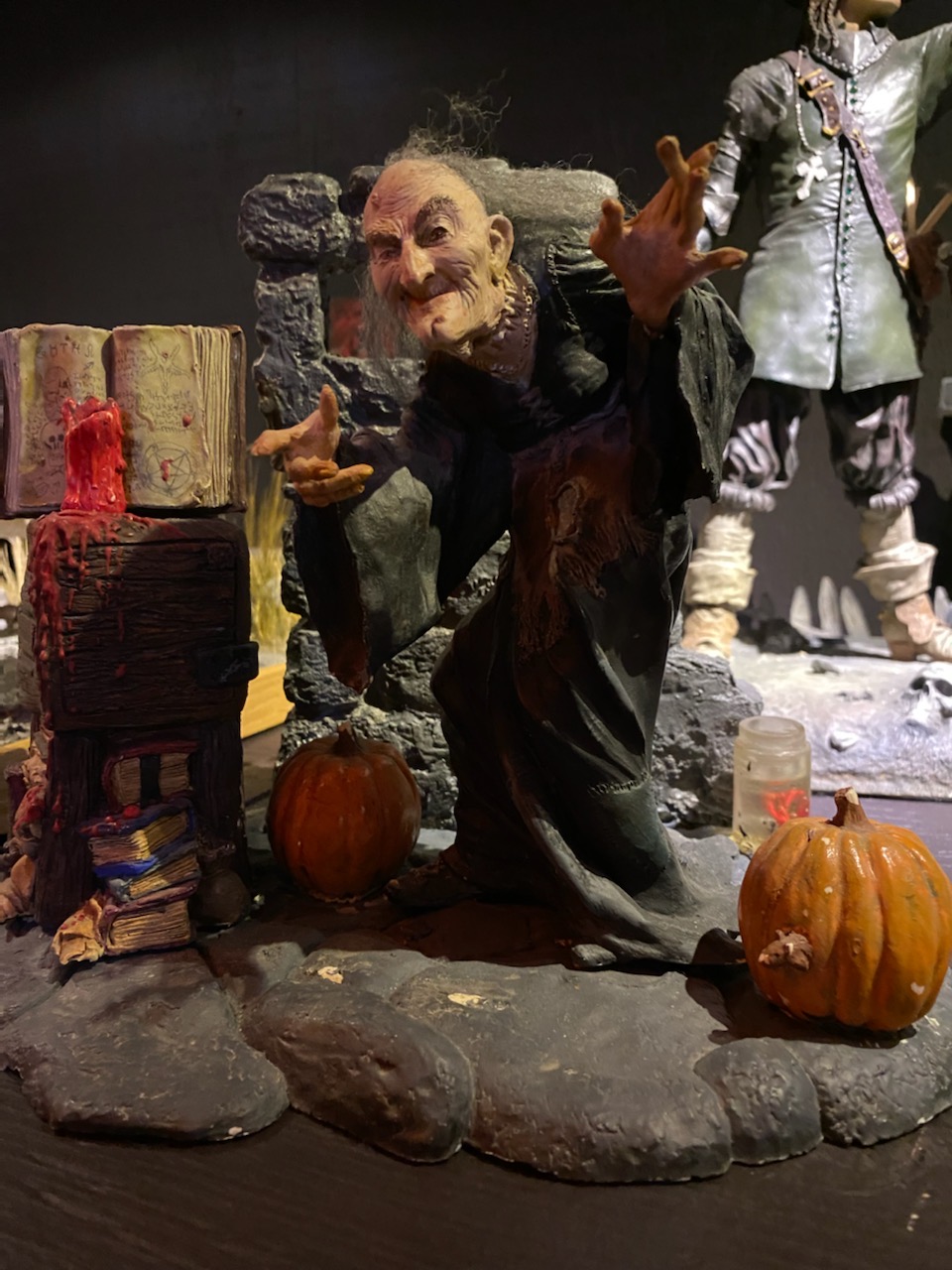 Witchcraft, traditionally, the exercise or invocation of alleged supernatural powers to control people or events, practices typically involving sorcery or magic. Although defined differently in disparate historical and cultural contexts, witchcraft has often been seen, especially in the West, as the work of crones who meet secretly at night, indulge in cannibalism and orgiastic rites with the Devil, or Satan, and perform black magic. Witchcraft thus defined exists more in the imagination of contemporaries than in any objective reality. Yet this stereotype has a long history and has constituted for many cultures a viable explanation of evil in the world. The intensity of these beliefs is best represented by the European witch hunts of the 14th to 18th century, but witchcraft and its associated ideas are never far from the surface of popular consciousness and—sustained by folk tales—find explicit focus from time to time in popular television and films and in fiction.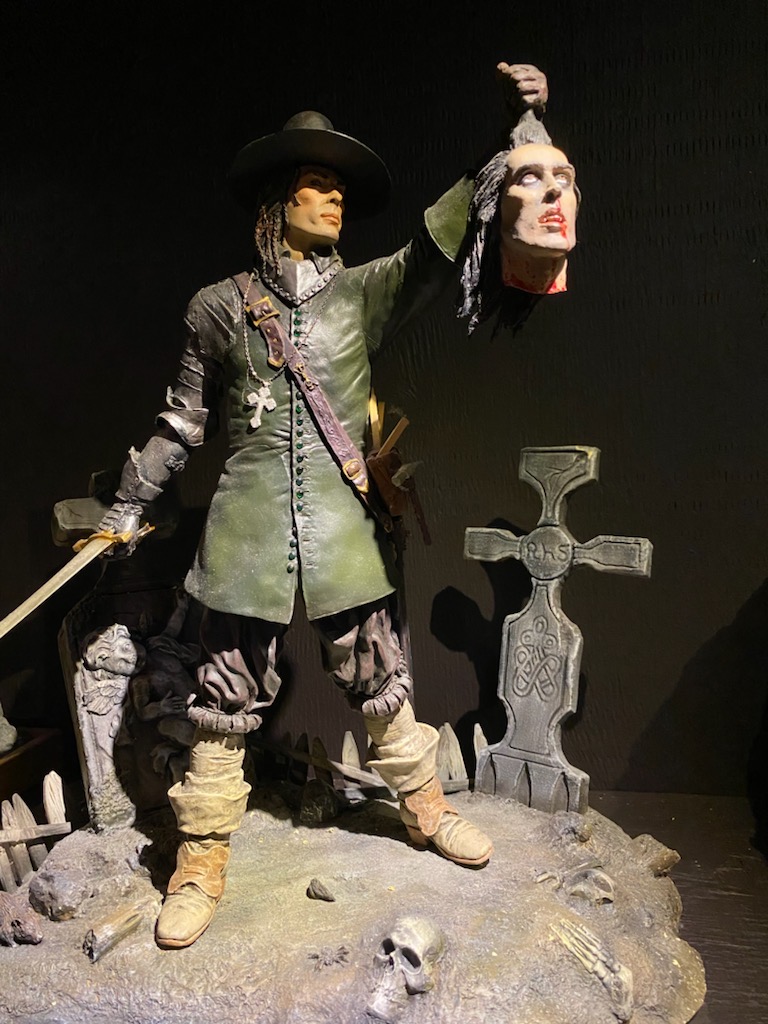 Van Helsing is a 2004 action gothic horror film written and directed by Stephen Sommers. It stars Hugh Jackman as Dutch monster hunter Van Helsing, and Kate Beckinsale as Anna Valerious. The film is a homage and tribute to the Universal Horror Monster films from the 1930s and 1940s (also produced by Universal Pictures which were in turn partially based on novels by Bram Stoker and Mary Shelley), of which Sommers is a fan.
The eponymous character was inspired by the Dutch vampire hunter Abraham Van Helsing from Irish author Bram Stoker's novel Dracula. Distributed by Universal Pictures, the film includes a number of monsters such as Count Dracula (and other vampires), Frankenstein's monster, Duergar, Mr. Hyde, and werewolves in a way similar to the multi-monster movies that Universal produced in the 1940s, such as Frankenstein Meets the Wolf Man, House of Frankenstein and House of Dracula.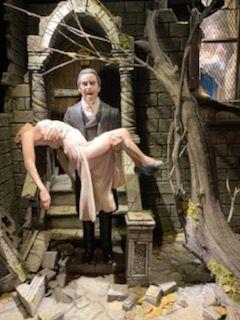 Dracula is a 1931 American  supernatural horror film directed and co-produced by Tod Browning from a screenplay written by Garrett Fort and starring Bela Lugosi in the titular role. It is based on the 1924 stage play Dracula by Hamilton Deane and John L. Balderston, which in turn is adapted from the 1897 novel Dracula by Bram Stoker. Lugosi portrays Count Dracula, a vampire who emigrates from Transylvania to England and preys upon the blood of living victims, including a young man's fiancée.
Produced and distributed by Universal Pictures, Dracula is the first sound film adaptation of the Stoker novel.  Several actors were considered to portray the title character, but Lugosi, who had previously played the role on Broadway, eventually got the part. The film was partially shot on sets at Universal Studios Lot in California, which were reused at night for the filming of Dracula, a concurrently produced Spanish-language version of the story also by Universal.
Dracula was a commercial and critical success upon release, and led to several sequels and spin-offs. It has had a notable influence on popular culture, and Lugosi's portrayal of Dracula established the character as a cultural icon, as well as the archetypal vampire in later works of fiction. In 2000, the film was selected by the United States Library of Congress for preservation in the National Film Registry as "culturally, historically, or aesthetically significant".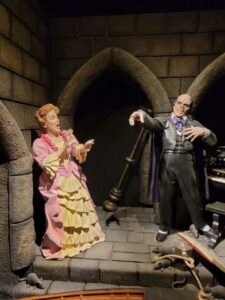 Attention all thrill-seekers and horror fans! Enter our museum at your own risk. Some of the antiques and horror objects within our walls are rumored to be truly haunted. Proceed with caution as you embark on a journey through the world of terror. Only those with a strong heart and unwavering courage should dare to enter. Are you brave enough to face the unknown? Visit us now for an experience like no other. But remember, enter at your own risk.
Attention all collectors and owners of haunted objects! Clinton Beck, Appraiser & Head of Acquisitions at Beck Antiques & Jewellery Inc., is always on the hunt for new and mysterious items to add to our Horror Museum. If you have a haunted object that you'd like to part with, Clinton would love to hear from you. Call him today at 780-966-1930 to discuss potential acquisition options. Help us expand our collection of the bizarre and macabre. Join us on a journey into the unknown.